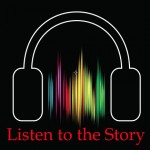 The Sequel to "Stripper Fantasy".
Voice Auberon Skye.
Stripping in front of a room full of enticed men had been a fantasy of mine for years.
So when I came across my husband's sexy, handsome boss at the club and he propositioned me to give him a lap dance, I was pretty turned on.
When I returned home from the club, I jumped into the shower to get rid of any evidence of my evening of debauchery. But, I still had Mr. Wilkinson, I mean, Blake's number in my phone.
The next day as I was taking the kids to the park, I had a text from Blake.
"Last night was amazing. Come to my office for a repeat performance, 7:00 tomorrow night? Everyone will be gone."
Hmm…I felt a sort of twinkling in my tummy. I was extremely attracted to Blake. In fact, I had been since I first met him at the company pool party when he looked me up and down in my bikini. My husband actually had joked if I'd exchange sexual favors to ensure he'd get a promotion. (I guess, "Be careful what you wish for!")
My husband had been going out every night and I'd noticed a weird text on his phone so I didn't feel bad about leaving him with the kids for some "me" time.
I told him I was going to meet a friend for drinks and slipped on sexy black lace bra, thong, and stockings under a sexy but classy little black dress.
"Wow. You look hot. Are you sure you don't have a date?" my husband joked.
When I arrived at the office building downtown, the building was pretty empty except for the guard downstairs. I was afraid I'd have to give my name but the guard seemed to know and nodded towards the elevator. I rode to the penthouse that opened to the spacious offices. Mr. Wilkinson was standing in front of me in an expensive suit, crisp white shirt, and costly European shoes, a glint in his eye. He reached out to me and pulled me close, kissing me on the lips as he ran his hands down my body.
"Mmm. Deirdre, delicious as always. Shall we?" he said as he led me to his office, the city lights twinkling from the expansive windows. "Drink?"
He handed me a glass of Scotch. I ran my tongue along the rim of the glass as I stared up into his eyes.
"Now where were we?"
He picked me up and placed me on his glass desk, stroking my stockinet legs until he reached my thighs. I opened my legs so he could come closer and he started nibbling on my lips while running his fingers through my long hair.
"I've wanted you so badly since last week. I can't stop thinking about you, Deirdre…"
I could feel his luscious hardness through his Italian pants. He slipped off his jacket and I unbuckled his belt, sliding down his pants. I knew he was going to be inside me in a few minutes and I was breathless at the thought.
He pulled up my dress and reached into my thong to caress my pussy.
"Mmm. Someone is ready… " he said as he moved in even closer, his cock touching my pussy, teasing me with the tip.
"Oh, Blake, please, I need you…"
"I know, baby… " he moaned as he slid deep inside me, thrusting while he kissed me passionately. I held onto his shoulders, my legs wrapped around his waist until I felt my first wave of orgasms crash through my body, shivering.
We were connected, moving together in a rhythm unlike anything I had ever experienced. I knew this was going to be much more than hot, sweaty sex. And I was a little afraid.
We moved together until he exploded inside me. We moved to the leather couch in his office where he held me, caressing my hair and my body, kissing me gently.
I stroked his chest, twirling my fingers through the curls of his chest hair. He had the perfect amount of chest hair. We sipped our scotch, stopping to kiss every few moments until I moved down to place gentle kisses on his toned stomach. (Gees'', this man had a sexy body!) I could feel his cock stirring underneath me so I moved my hand down to stroke him, kissing the area around his hardness, his lower abs and his thighs.
He moaned as I moved closer to kiss the tip of his cock, circling my tongue before taking him inside my soft mouth to caress him. I made love to him with my mouth, lips, and tongue as he stroked my hair.
Our breaths were quick. I wanted to be here for hours, just like this, giving my lover so much pleasure.
"Oh, Deirdre…"
I looked up into his eyes as I devoured his magnificent cock, licking up and down the shaft before circling the head and sucking on him over and over. I slid him down till he was almost touching my throat as he stroked my body. Just being close to him made my stomach flip. His musky scent coupled with expensive cologne. I felt his body tense as he was ready to explode inside me and I swallowed every drop before moving up to kiss him deeply.
He held me in his arms as we glanced at the lights around us.
"I know this is complicated but I already have feelings for you. I want to take you away for a weekend, to get to know each other. I know I may be putting you in an awkward spot and for that, I apologize. But, the second I first laid eyes on you, I felt something powerful. My wife and I are in the middle of a divorce…Not sure if you knew that. But, anyways, think about it…"
"Oh, Blake, I don't know what to say. I have not been able to get you out of my mind…"
We cuddled and kissed some more before I knew I had to get home to my kids.
When I arrived home, my husband had left his cell phone on the coffee table.
Right there, in front of me, was a texted photo of a young and very naked girl.
"Oh, baby, when can I see you again? I need you…"
My husband saw me with his phone.
"Oh, shit, Deirdre…"
"Do you know her?"
"Um…Shit, I met her last year. She is in college and working at Dave's, you know the bar the guys and I hang out at. I'm so sorry. Damn."
"Do you love her?"
"Are you mad? I don't know… Last month, we had a scare. We thought she was pregnant and you know what, I know the timing wouldn't exactly be good but I wasn't upset. She's only 20. She needs to finish school and all that. But, I do love her. I was going to tell you. I don't want to hurt the kids. And you will always be my best friend…Say something?"
"This is crazy…really crazy…but I think I might be in love with someone else, too. Maybe we got married too young, you know, before we had a chance to know who we were…"
"Who?"
"Umm… I don't know I want to share that just yet…"
So, that weekend, my husband moved out to be with Holly. The weekend he and Holly would take the kids, Blake and I spent at a luxury resort outside town, getting massages, eating room service meals in bed, and falling in love.
Life is strange. The kids have adjusted and love Holly. Blake and I spent a romantic week in Italy and are madly in love. My soon to be ex-husband got that promotion. And Blake has asked me to marry him this spring.
Enjoy these similar stories: