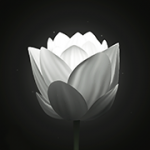 Voice Auberon Skye.
This Story Is Designed for Couples!
Make a "Personalized Sexy Love Letter" for Your Man. Record our "Erotic Short Story," using either your Smart Phone or Computer and Make it Your Own! (Then Email it to your Sweetheart.) He will Appreciate You, and Thanking You for making Him Feel Even More Special… XOXO
(Start Recording)
Hey babe!
You're all I've been able to think about since you left.
Every night so I can dream of you, I've been putting on your favorite shirt so I can feel like you're arms are around me.
The smell of your amazing cologne mixed with the intoxicating scent all your own absolutely turns me on and is so comforting with you being so far away.
I've been planning the perfect getaway for when you get back. I know how much you love the beach so I thought nothing would be better than an island escape.
I imagine a secluded chateau that opens out onto our own private beach. I'm wearing your favorite dress with no panties so you can easily access what you've been denied for so long. We have dinner reservations but we have other things in mind.
I'm looking out at the miraculous view and you wrap your arms around me from behind. I inhale deeply capturing all those smells from your favorite shirt that I used for comfort while you were gone. You lean into me with your breath dancing across my neck. I stretch back so I can feel even closer to you.
You slowly kiss the pulse point on my neck as the sun sinks into the water. I reach my arms back and drape them softly around your neck.
Your hands slowly travel to my breasts where you imitate the rhythm with your hands that your lips are doing to my neck. My lips gently part as my breath catches from you teasing my nipples through the fabric of my dress.
You pull my dress over my head and toss it aside without a thought. You lightly place my own hands on my breasts with yours on top.
You help me find the rhythm that you were caressing my breasts with earlier. You move your hands to my waist and peak over my shoulder so you can see me pull gently at my nipples.
I know you love to watch me touch myself so the sensation mixed with that notion makes me cry out in ecstasy. Your hands little by little make their way to my throbbing clit. Your index finger deliberately caresses my opening and a smile crosses your face because I am so wet for you.
You pluck your finger into your mouth to get a taste of the sensation that you have been missing for so long. A slight groan escapes your lips because you love so much how I taste.
Suddenly you throw me down on the bed face up. You sensuously remove my high heels and lay a kiss on top of each of my feet. Your eyes are smoky with desire so I arch my back and spread my legs wide so you can see exactly what you want. You lick your lips longingly as you stare at my dripping clit.
You come to rest between my legs, placing your finger on top of my throbbing button. You rub it leisurely in circles watching my response intently.
As the passion begins to rise, you plunge your finger deep into my wetness. I gasp out at the abrupt, astounding phenomenon. You withdraw bit by bit making me fight to grab a breath. You grab my hand, pull me into you, and then turn me around. Your finger once again finds my pulsating clit and begins to move it back and forth. I collapse into you almost unable to be on my knees from the shaking sensation coursing through my body.
You change the rhythm to up and down causing me to crumple onto all fours with my fine ass facing toward you. You slide your hands onto both my ass cheeks and gently squeeze.
Your left hand gives me a swift spank while I hear you unzipping your pants. I feel you slowly rub your massively, hard dick against my throbbing clit. You find my soaked opening and plunge in deep.
I am absolutely taken aback as you fill me absolutely and completely. Your rhythm is hard and quick causing my body to shake and quake with absolute nirvana.
There is nothing more that I love than you driving into me with absolute abandon. I feel the orgasm begin to rise as you pound harder. We collapse onto the bed in simultaneous bliss, vibrating from the utter pleasure we've just experienced together.
We roll over into each other's arms, trading kisses that twist between soft and passionate.
I gently push you onto your back and straddle you. Your thumbs drift up to my nipples, refusing to let them be anything but hard. Your incredible teasing is causing me to get wet all over again.
I glance down and see you extremely stiff with perfect desire. I lean over, giving you a wicked grin, and pluck your flawless dick between my puckered, sultry lips. I melt down the shaft with my mouth and lick up with my long tongue.
When I reach the head, I slightly suck then lick it before dissolving back down, taking in every inch of you completely and utterly.
I can feel the taste of you slip down the back of my throat and I suck faster wanting more to escape. My tempo quickens as I feel you grow longer and harder but when I reach your glorious head; I work slowly licking every part of it.
I notice your tight balls and make my tongue dance over them, slightly sucking before returning to your vast dick. I melt back down, I feel you brace and explode down my throat. I swallow enjoying you coming so much into me.
When I pluck your cock free, I look into your desired filled eyes and smile. I plant an incredible kiss on your perfect lips. I straddle you so I can feel the warmth emanating off your body. I love how you always make me feel warm in so many ways.
There's no one else who I want inside me or to make me cum so hard. You're the only one who can make me feel completely and utterly sexy to the core.
I've missed you for so long and this moment in our absolute paradise is everything I wanted it to be. I can't wait to tell you about the next day in our Eden where I break out the handcuffs and the day after that when we have sex on the beach. I need you and I'll feel absolutely crazy with longing until you return.
I kept my promise and have stayed away from my vibrator so I will be ready and willing to make you satisfied for endless hours. See you soon, babe. I'm counting the days.
(Stop Recording)
Now All You Have to do is Hit Send!
We liked this story so much that we also recorded it, use ours as a guide,
"Now Record it with Your Own Sexy Voice, and Blow His Mind"
Whether your special someone is away on a business trip, stationed overseas in the military, or simply working a long day at the office, and you miss his or her touch, share something special with them from RawrWoman and revel in the fact that you've delighted your partner and made sure they know just how much you desire them even when you are apart.
RawrWoman aims to please all forms of intimate relationships and couple's have a special place to call their own.
,