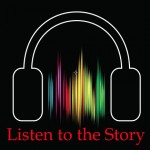 Enjoy this sample story from our first Audio Book "Erotica for the Soul, Vol.1"
Narrated by Auberon Skye.
Just hit the play button to the left to listen!
I am very good at following directions, so when I received a note at work today stating I should 
be at the Palms Hotel at 7:00 p.m. wearing a short black skirt, white blouse, and no panties I 
Obliged accordingly.
I checked-in at the front desk and the key was waiting for me. I was told to use the name Trixie 
Giveth, much to the amusement of the hotel staff. They were so kind as to let me know 
breakfast was served from 7 to 11 in the hotel restaurant, as if they actually believed I would still 
be there in the morning.
This is the first part in the trilogy… Find All 3 parts Plus 12 more amazing erotic romance stories for you to enjoy in

"Erotica for the Soul, Vol.1"

 

by the RawrWoman's All female writing team… 

Buy it Now! Only $9.99 paperback and $6.99 Kindle.

The room was located on the top floor, and I rode the elevator with great anticipation. The 
elevator was made of glass, and the view of the atrium could be seen as I climbed higher and 
higher up.
When the bell rang signaling I had arrived at my floor I nearly jumped from the 
startling interruption of quiet I had been experiencing. Lost in my own thoughts over what I 
would find when I arrived at room 1218.
Adjusting my skirt, smoothing out my blouse, and applying my red lipstick one last time, and 
with a quick lick of my lips I knocked on the door.
He opened it wearing absolutely nothing. His penis already partially erect and the room 
shrouded in a calm light of grey and blue thanks to the sheer window panels letting in the last of 
the Summer sun.
He said nothing as I stood there, a smile on my face while my hands gripped 
my handbag tighter with slight nervousness.
A tilt of his head motioned me towards the bed. I walked slowly, examining the room.
There were candles lit on the tables and over and around the marble fireplace located on the 
center wall of the room.
A fire was lit, making the room unusually warm. It made me want to 
remove my clothes and lay next to it, his body pressed to mine, smelling of sweet sweat.
I made my way to the side of the bed and stood there as he watched my every move. He kissed 
Me hard on the mouth, his tongue swirling inside it.
His stubble scratched my face, sending 
shivers of pain and pleasure through me. His kiss lasted for minutes, devouring every crevice of 
my mouth, nipping with his teeth on my lips. When he pulled away I was breathless, and 
wanting more.
His mouth moved to the nape of my neck. Kissing and licking me along the edge of my 
collarbone and to my ear. Tiny flicks against my earlobe caused a moan to escape my lips, and 
when he sucked on them I about melted to the ground.
His hands reached for my blouse buttons and undid each one slowly and with precision. My 
blouse was dropped to the ground behind me, revealing my luscious breasts to him and he took 
full advantage of the fact that I had not worn a bra this evening.
My nipples grew hard at his touch, even as his mouth was warm against them. He did not 
Suckle, instead he bit me. Tiny, soft bites on my nipples as his hands grabbed my ass and 
gripped me hard.
Having teased my nipples and following a massage of my breasts he stood back. His cock was 
Rock hard in front of me. Every beautiful inch of it on display, for me to see and admire. 
What could only have been seconds felt like minutes as he remained silent, staring at me in my half-dressed state. 
The silence far too much for me to handle any longer I spoke to him.
"I am waiting for directions," I said.
"You are a very good girl, aren't you?," he responded. "Always following directions as you 
should." I nodded. A smile escaping even as I tried to act very serious. 
He grabbed a pillow from the bed and threw it at my feet between the two of us.
"On your knees," he demanded of me. 
I happily obliged; his cock now directly in front of my face. I flicked my tongue against the tip, 
feeling naughty for doing something he had not directed me to.
"Put your mouth on my cock," he said. 
Opening my mouth wide I moved towards his hardness.
"No, just on the tip," he said when he noticed I was going in deep.
I placed my lips around the tip of his cock, suckling it gently. My tongue finding its way in circles.
"Now all of it," he spoke.
I swallowed his cock whole. My mouth opening wide against his shaft and I took it all in my 
mouth. I could barely breathe, as I started moving up and down his shaft. He was so hard that 
my mouth glided perfectly against him.
My lips moist and my tongue dancing along him with 
each stroke. I took my hand and placed it on the bottom of his shaft, and was swiftly chastised.
"No hands," he demanded. He grabbed my hand from his cock and held it tightly, eventually 
placing it behind him so I could grab his ass—my second hand quickly joining.
I knelt there, my hands grabbing his behind as my mouth continued to devour every glorious 
Inch of his hard cock. I could feel myself growing wet between my legs.
The excitement over his 
game mingling with the intense emotions I felt providing him pleasure. 
His head tilted back in pleasure as I continued to suck his cock, harder and faster with each up 
and down movement. 
He stepped back quickly, his cock removing itself from my mouth. He grabbed it with his hand and 
Placed it between my breasts. Rubbing it between them he moaned with pleasure, his head 
Titling back. 
I looked down at my breasts, his cock between them, the head edging its way up towards my 
mouth. I put my chin in my chest as far as I could and licked the tip of his cock with my tongue.
Each time he moved it through my breasts up towards my mouth it was met with my tongue and 
a deep growl escaped his lips.
"Stand up," he said. I stood, and he pulled my skirt down around my ankles. I instinctively 
stepped out of it, kicking my heels to the side.
"Kiss me, hard," he whispered as he grabbed my ass with his hands. I kissed him deeply, my 
tongue displaying the same technique it had on his cock inside his mouth and on his lips.
He lifted one of my legs and draped it across his hip. His cock found its way to my wet pussy. 
"Use me to pleasure yourself," he said. 
I took his cock in my hand and rubbed it against my wetness. I applied pressure with it against 
my clit, and nearly screamed with pleasure.
He slid across me with ease, eliciting pleasure in 
me while he found it as well in the feel of me against him. 
He put my leg down and turned me around to bend over the bed. His hard cock glided inside me, as 
he grabbed my hair and pulled. 
I screamed out, and placed my fingers between my legs to pleasure myself as he moved in and 
out of me.
The double sensation flowed through my body.

"Your pussy is so tight and wet. I love fucking you," he whispered into my back as it arched to 
meet his thrusts more fully and deeply. "You give me so much pleasure."
"I love the feel of your hard cock inside of me," I responded. "Give me more, go deeper, harder, I 
want to feel every inch of you."
His thrusts became stronger, deeper, as his hands reached around my body and grabbed my 
breasts. He was using them for support as he moved further inside of me. I could feel the 
quivering of his cock as he held back the urge to cum.
I too was holding back, wanting us to 
find release together but not wanting the intense enjoyment to end quite yet.
"Flip over on your back so I can see you," he said. 
I moved onto my back to let him inside of me but not until I grabbed his cock with my hands and 
feasted my mouth on it one last time. 
I could taste a small amount of him as it escaped the tip of 
his cock. I used my tongue to catch it as it moved down his shaft and licked my lips with it 
tasting the saltiness.
I pulled his head down and kissed him hard. The combination of me and him on my lips, and he 
sighed with delight. 
Pushing me back down onto the bed he picked me up at the hips and put his cock back inside 
of me.  
Everything went so quickly, as he moved in and out of me, breathing heavily and 
groaning as he felt me tighten against him.
Suddenly he pulled out and was straddled over me, his cock above my breasts and his hand 
moving along his penis while the other hand touched me. 
The instant he touched me, applied pressure to my clit, I came; over and over, uncontrollable spasms. shaking where I lay. 
Seconds later, his cock erupted on my tits, spilling all over them as he cried out.
He collapsed on the bed next to me, unable to speak just as I was.
Now continue with

"Bend Over As Far As You Can"

part 2 in the trilogy… All 3 parts Plus 12 more amazing erotic romance stories for you to enjoy in

"Erotica for the Soul, Vol.1"

  
Now available in Audio book, paperback & eBook on Amazon Click Here
My favorite story is in three parts, and it is written by Jessica Lucas. In the first part, "On Your Knees," a woman receives a note telling her where to be and how to dress tonight. When she shows up, her husband greets her with a steamy surprise! The second part, "Bend Over As Far As You Can," is a flashback to two weeks prior, when the woman goes to an underground club and picks up another enigmatic woman. The third part, "The Unforgettable Silver Capped Stilettos," brings the reader back to the present, where the mysterious woman joins the couple in their hotel room for a night of passion and exploration.
- Reviewed by Amybo82
,
OnlineBookClub.Org